We Assist Job Seekers & Employers in US Healthcare Find the Right Fit
Healthcare facilities in the US often need to fill vacant positions with qualified workers quickly. Healthcare professionals looking for jobs also want to grab the right opportunity at the right time. The problem is — sitting through tons of job postings or applications and analyzing different profiles one-by-one, which is a very tiring, confusing, time-consuming task — for both employers and job seekers. Also, many times, they don't have the time or resources to dedicate to a thorough search. This is where we come into the picture! Medlinks is a highly reputable legal staffing agency in the USA that assists employees and employers in its network to find the right fit based on their unique requirements. We present you with only those jobs/profiles which matter to you the most and match your prerequisites. Need qualified staff for your HEDIS project? Look no further than Medlinks!


We Have a Wide, Constantly Expanding Network of Employers & Healthcare Professionals
Medlinks
staffing firm in the USA
has a wide network of reputable employers and qualified healthcare professionals, that provides deserving job seekers with more than enough employment opportunities so they never run out of options. Employers, on the other hand, can take advantage of our pool of talent and have access to a wide variety of professionals to hire individuals who they think are well-suited for vacant positions. We are constantly expanding and adding new employers/job seekers to our network so we can offer even better services to our clients. Medlinks
recruitment agency in the USA
also has an employer referral policy in place. If you know any employer in the healthcare industry that needs or uses staffing, refer Medlinks to them. We pay for qualified referrals that lead to contracts.
Contract, Limited, Partial Year, or Executive — We Have Job Opportunities to Suit All Requirements
Whether you are looking for contract appointments, limited appointment, partial-year career appointment, or executive/professional recruitment opportunities in private healthcare facilities, we have options available to suit all requirements. We also offer "work-from-home" opportunities. There are no rigid policies that you have to comply with. You can schedule your service as per your preference and also customize your pay. It is our policy to promote qualified individuals from within rather than selecting people from outside our recruitment company in the USA to fill vacancies in established positions or newly created positions. When there are openings available, we post them in order to provide our employees registered with us the opportunity to submit their applications. After receiving the applications, we review them. Once the review is done, we contact applicants of interest directly for telephone screening or/and in-person interviews.


Your Satisfaction is Our Top Priority — We Believe in Maintaining Mutually Beneficial & Long-Lasting Relationships


When it comes to finding a new job or hiring new employees in the healthcare industry, you want to be sure that you are making the right choice. When you partner with Medlinks, you join a staffing company in the USA, which is a leading name in US healthcare staffing and has established a solid reputation for providing quality services. Because we have the skills and resources to deliver the best, we assure our clients that their association with us will be a mutually beneficial and enjoyable one.


We Conduct Background Checks and Other Tests to Ensure Quality & Security


Before making an offer of employment, or after making a conditional offer, employers want to ensure they are hiring the right people for employment lease or permanent hire. For this reason, Medlinks'job consultants in US conductbackground checks to ensure quality and security. All employment and continued employment offers are contingent upon a successful background check. The background check may consist of prior employment verification, professional reference checks, education confirmation, criminal background, and/or credit checks — as permitted by the law. Third-party services may also be hired by employers to perform these checks. Apart from background checks, our recruitment agency in America also conducts some basic tests, such as drug tests, physical tests, proficiency tests, etc.


We Strive to Provide Qualified Professionals the Pay Rate They Deserve


There are many factors to ensure a profitable staffing business, however, many companies in the staffing business, don't see you as a job seeker with needs, and in turn, present you with a pay rate that is usually at the bottom of their ability to register candidates with them. Of course, other factors also carry a lot of significance, but the bottom line is, in most cases, you want a job that will pay the bills. When that requirement is not met, other factors generally don't matter. When you take a job that doesn't pay your bills, you are unhappy and stressed, which results in subpar performance, a disgruntled demeanor. You start looking for a new job while still somehow trying to work where you already are. It is a poor representation of the staffing agency.
Medlinks believes this is not a good practice and puts the relationship with the professional and the employer at a severe disadvantage. Though a lot of us are essentially acquiring talent from the same sources — online websites and databases of stored candidates — to provide the employer with the best possible talent, unlike many other online employment agencies in the USA, we stick to core values of quality, compliance, and integrity. We strive to provide qualified professionals with the pay rate they deserve.


Partner with Medlin's for Top Quality Staffing Solutions


Possessing qualifications and training doesn't guarantee a lot of calls or emails for employment. Whether you are seeking job opportunities in the healthcare world or require qualified medical professionals for your facility, partner with Medlinks to save your time, money, and energy. We are your most reliable source of top staffing solutions in the US. Have queries? Our highly experienced staffing agents are always there to help and guide you through the staffing process. Apart from job listings, we also offer several valuable career resources, articles, and tips for healthcare job seekers.
Contact Medlinks Staffing
We do not have any job openings at the moment. Please come back again later.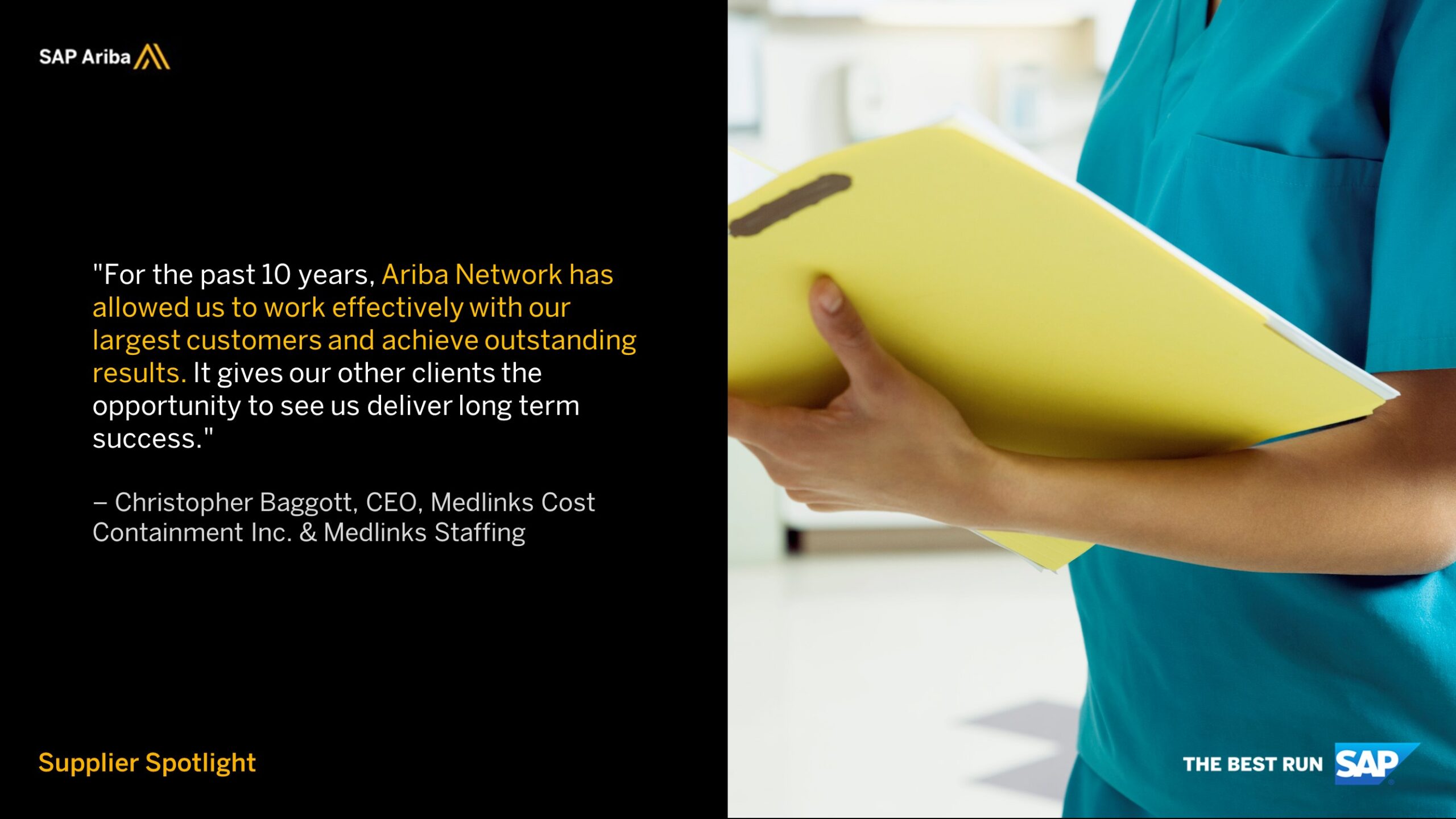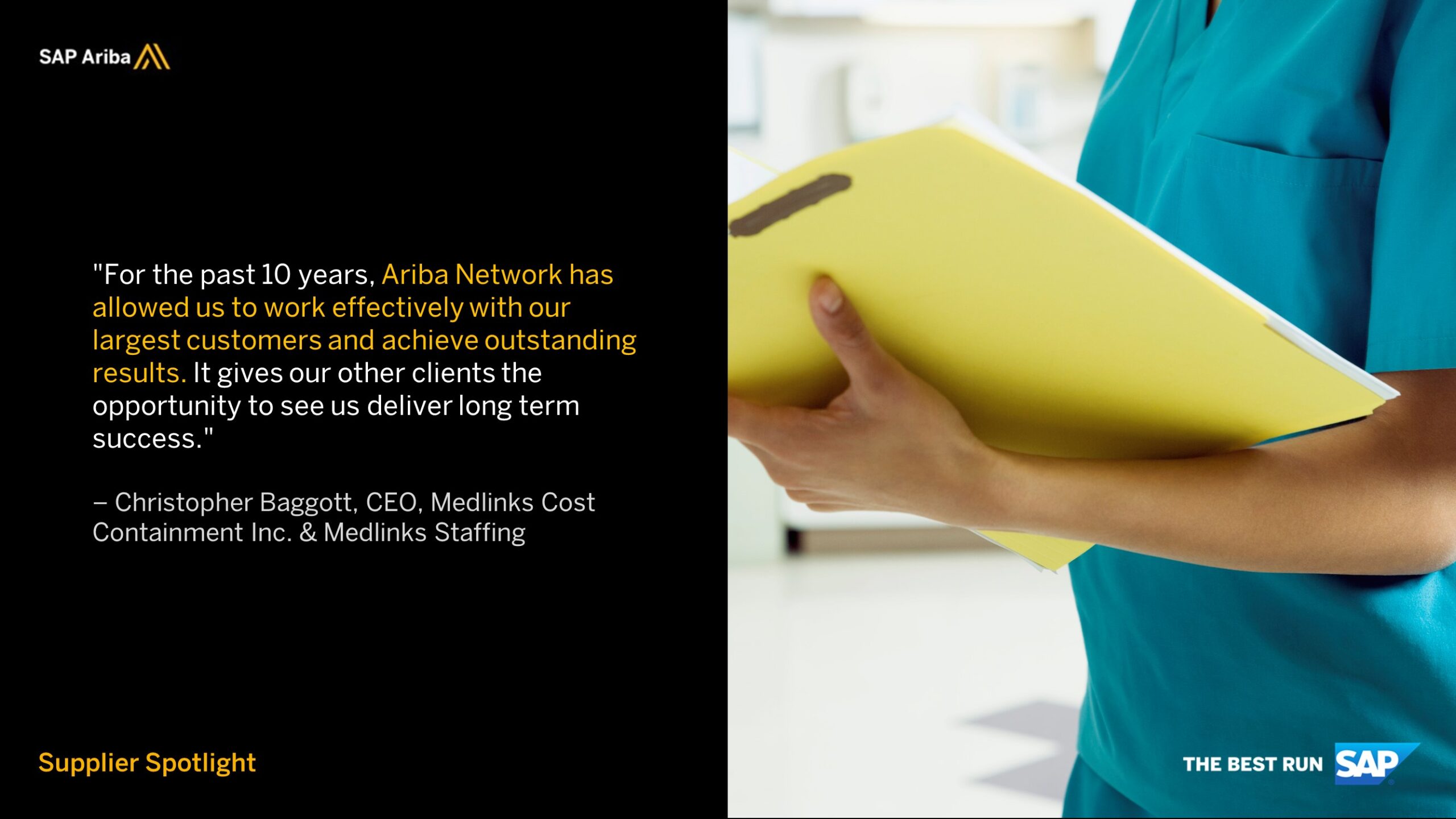 Latest News From Medlinks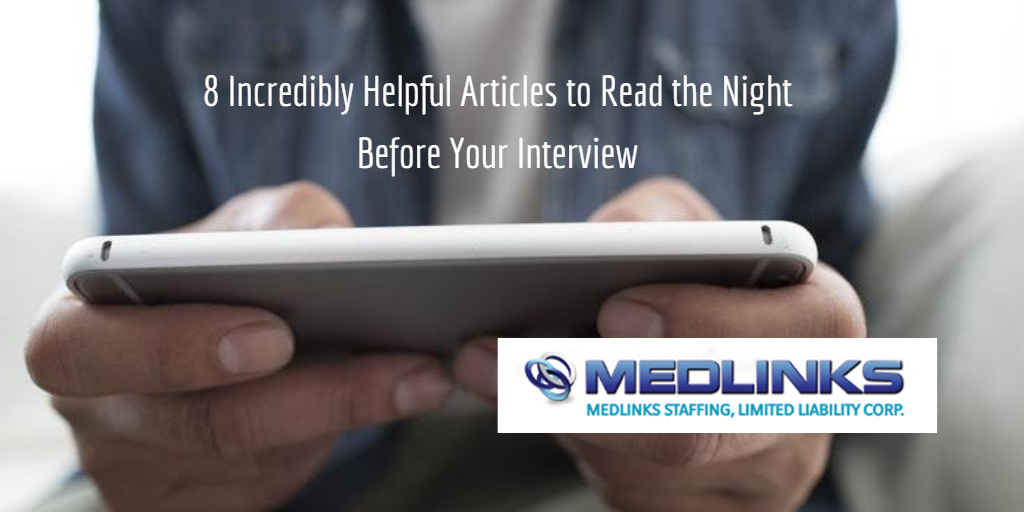 It's the night before a big interview and you're freaking out. Though you've been prepping for days—scouring the company website, probing LinkedIn profiles, and picking out the perfect "dress to impress" outfit—you still don't feel ready. Every possible thing that...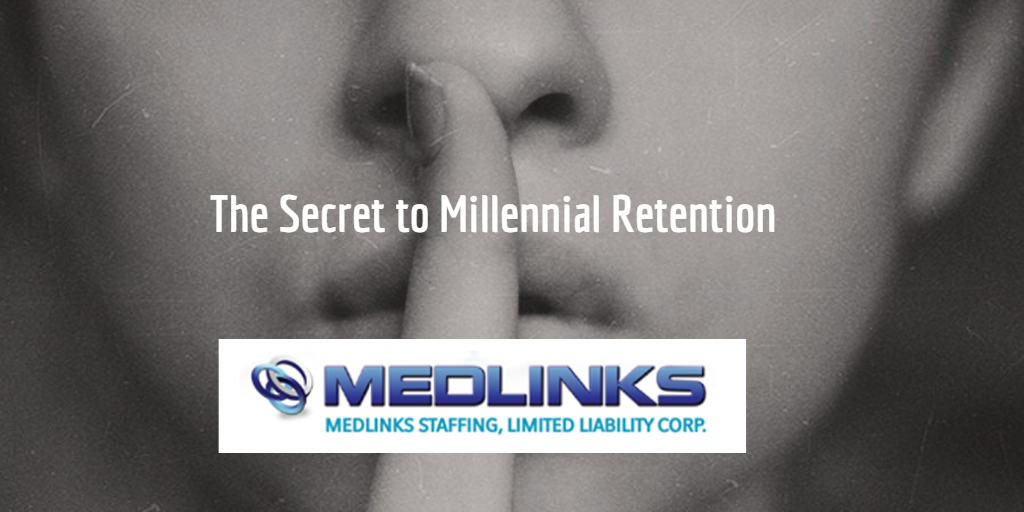 Now more than ever, organizations are working to understand what changes they can make to attract and retain employees, particularly millennials, who now make up the largest portion of the U.S. labor force. Especially since millennials are the generation most likely...
Want to see what else we do? Click below to visit Medlinks Cost Containment, Inc.